Serves: 4 - Time: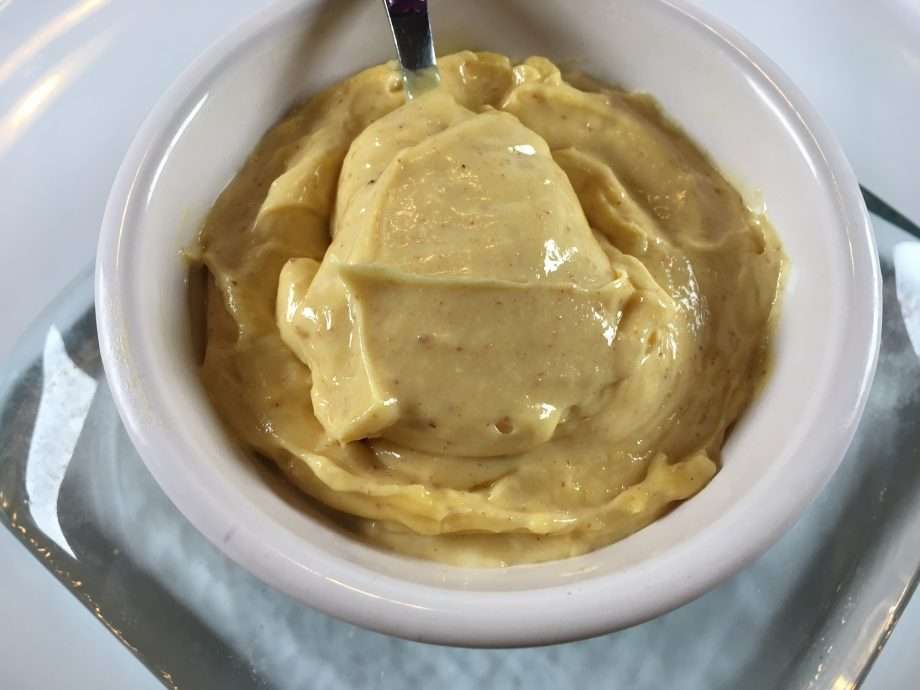 This is a classic hollandaise but with knobs on. The butter is melted and then cooked to nutty brown which gives the sauce a deep, intriguing flavour. I suggest melting the butter in a stainless steel saucepan as you can gage the brownness much better than in a saucepan with a non-stick surface. Do be vigilant when you are cooking the melted butter as it can burn quite quickly and what you are looking for is hazelnut rather than charcoal. It was a particularly cold day when I made the hollandaise for the photo so the sauce thickened quickly as it cooled but you may find yours will be almost pouring consistency.
Ingredients
2 tablespoons white wine vinegar
¼ teaspoon black peppercorns
200g unsalted butter
3 large egg yolks
2 teaspoons Dijon mustard
Squeeze of lemon juice
Method
Put the vinegar and peppercorns in a small saucepan and place over a moderate heat until the vinegar has reduced by half. Take off the heat, remove the peppercorns and reserve the vinegar.
Put the butter in a saucepan (see intro) and melt over a low heat. When the butter has melted continue cooking it until the milk solids at the bottom have turned a deep caramel brown colour. Take off the heat.
Put the egg yolks, Dijon mustard, 1 tablespoon of water and half the reduced vinegar in the small bowl of a food processor, along with a pinch or two of salt. Blend for 30 seconds then, with the motor running, drizzle in the melted butter. When all the butter has been incorporated the sauce should be thick. Taste it, and add a squeeze of lemon juice and a little more salt and reduced vinegar-only if it needs it. Blend again then spoon into a bowl and serve within one hour.