Serves: 10-12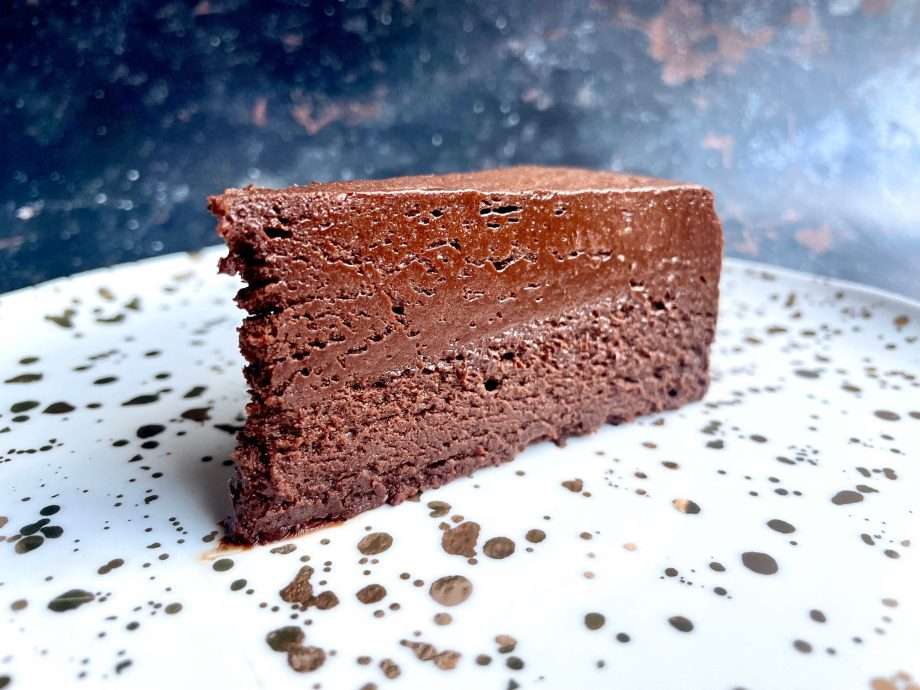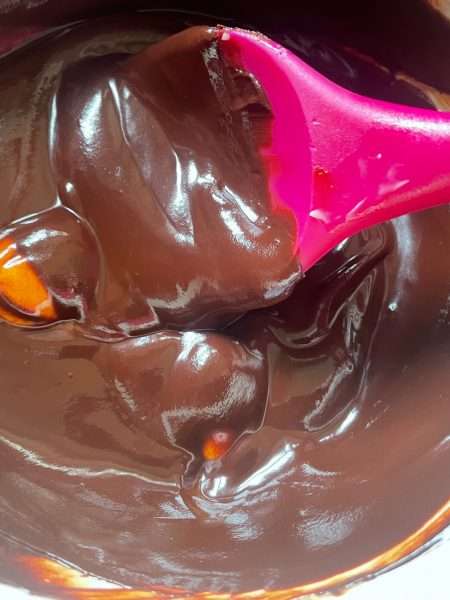 There is chocolate mousse and then there is chocolate marquise, the mother of all chocolate puddings. More dense and, if possible, richer than a mousse you will swoon at one bite.  Tips to remember: buy a good brand of chocolate that melts well (I buy Caillebaut Callets in kilo bags online) and have all the ingredients at room temperature. The custard sauce is not obligatory but balances with the richness of the chocolate marquise.
Ingredients
For the marquise
300g dark chocolate 70 % cocoa solids, roughly chopped
60ml strong espresso coffee
120g unsalted butter at room temperature, cut into 8 pieces
120g icing sugar, sifted
4 medium eggs, separated
200ml double cream at room temperature
For the cardamom custard
5 egg yolks
100g caster sugar
¾ teaspoon ground green cardamom
400ml whole milk
100ml double cream
Method
Line a 20cm spring form cake tin with cling film. If you sprinkle a little water in the tin, tap out any excess, you will find the cling film easily sticks to the tin. Put the chocolate and coffee in a bowl or pudding basin which fits over a pan of gently simmering water –make sure the base is not touching the water. Melt the chocolate and as soon as the mixture is smooth gradually beat in the butter, a piece at a time making sure the butter has melted before adding the next piece. Remove the bowl from the heat and beat in half the icing sugar and all the egg yolks. Leave for 10 minutes.
Whisk the cream until it starts to thicken and carefully fold it into the chocolate mixture. Beat the egg whites to soft peaks and beat in the remaining icing sugar until the whites are glossy but not too stiff. Carefully fold into the chocolate mixture. Spoon into the prepared tin and cover with cling film. Chill the marquise overnight until firm.
For the sauce, mix the egg yolks with the sugar and ground green cardamom. Pour the milk and cream into a saucepan and heat to just below boiling point. Pour over the egg yolk mixture and stir well. Wipe the saucepan base and pour the liquid back into the pan. Stir the custard over a gentle heat until it starts to thicken, just enough to coat the back of a spoon. It is not a thick custard-it will thicken a little as it cools so don't overheat it. Pass the custard through a fine sieve and leave until cold. Cover and chill.
To serve, cut the marquise into thin slices and serve with a pool of custard.