Serves: 6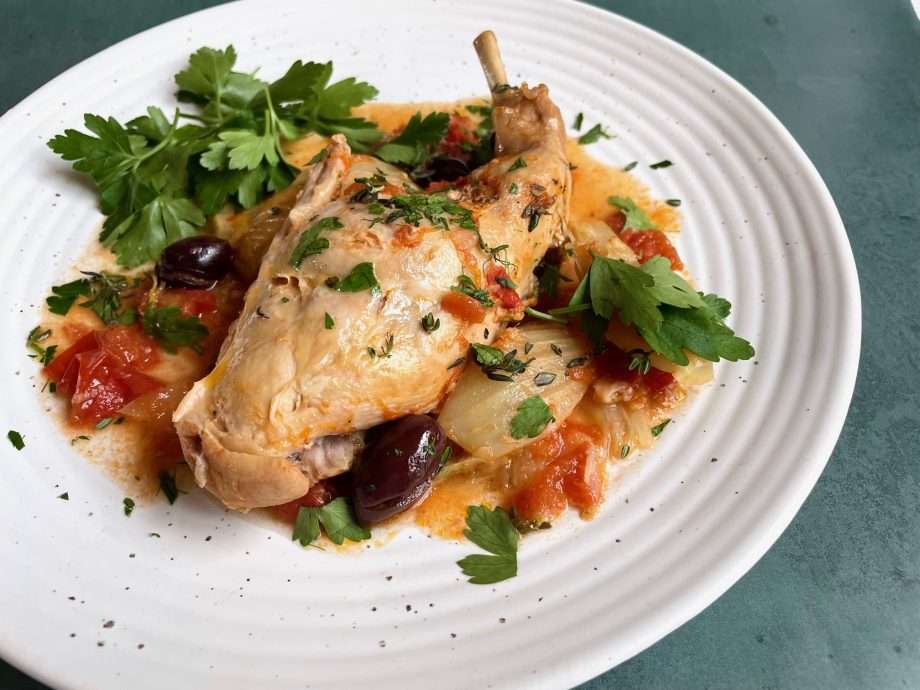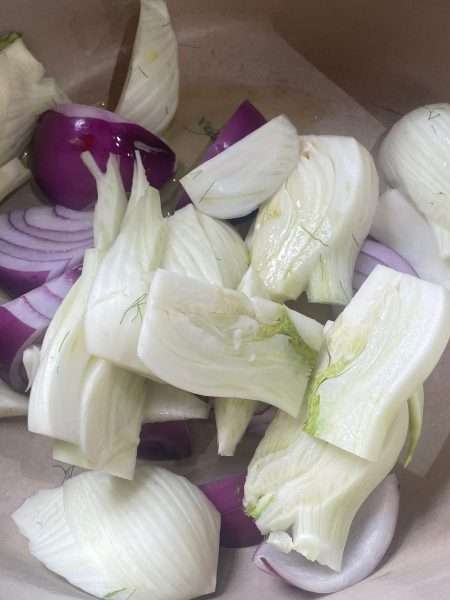 I ought to state tout de suite that this dish could be cooked with chicken legs if you are in any way squeamish about rabbit. I prefer to buy legs rather than joint a whole rabbit as everything apart from the leg meat has a tendency to dry out quite quickly. Don't be tempted to skip the marinating time-even a couple of hours is better than nothing. I don't think rabbit benefits from browning which makes this quite a simple dish to put together. Marks and Spencer sell fresh San Marzano tomatoes which are far and away the best tomatoes to cook with. Thin-skinned, fleshy with very few pips, they are the kings –or queens- of the cooking varieties. You could use a tin but the freshness of the dish will be somewhat lost.
Ingredients
6 rabbit legs
3 garlic cloves, peeled and crushed
6 sprigs thyme, leaves only
1 sprig rosemary
2 bay leaves
7 tablespoons extra-virgin olive oil
1 large red onion, peeled and cut into eight wedges
2 fennel bulbs, trimmed, halved and cut into 5mm thick pieces
4 San Marzano tomatoes (see intro), cut into thick slices
100ml white wine
100g black olives
Maldon salt
Chopped parsley to garnish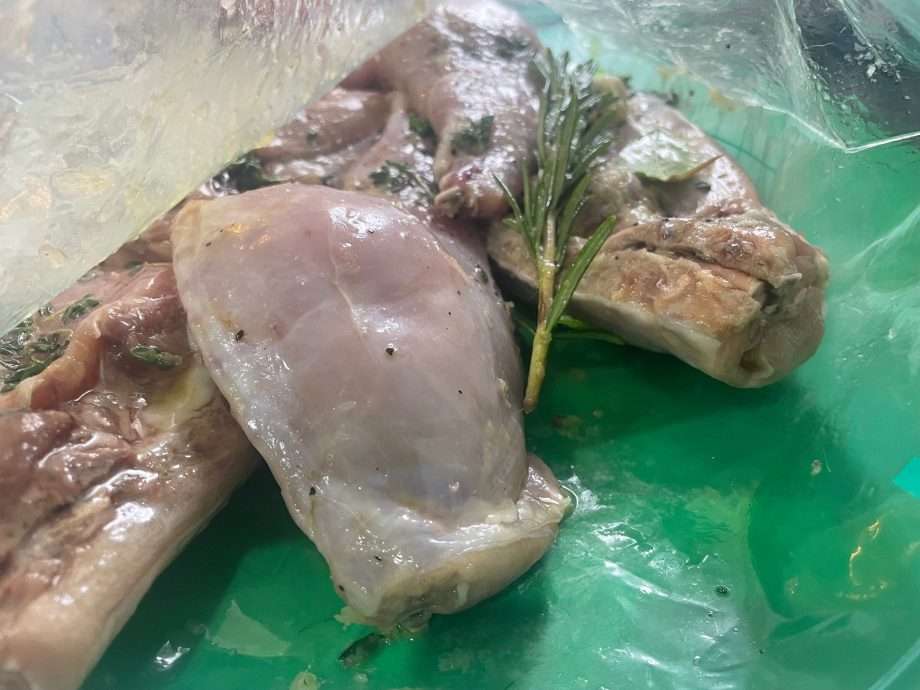 Method
Put the rabbit legs into a freezer bag or large bowl and add the garlic cloves, thyme leaves, rosemary, bay leaves and 6 tablespoons extra-virgin olive oil. Add a few grinds of black pepper and massage the ingredients into the rabbit legs. Seal the bag, or cover the bowl and leave in the fridge to marinate for 6-8 hours.
Heat the oven to fan 180°c, mark 6 and place a rack in the lower part of the oven. Heat the remaining tablespoon of oil in a large casserole and add the onion and fennel. Cook over a low to moderate heat for 10 minutes until softened but not coloured. Stir in the sliced tomatoes and cook for 5 minutes. Add the rabbit legs and all the contents of the bag (or bowl). Pour in the white wine and bring to the boil. Cook for one minute, add a teaspoon of Maldon salt and throw in the olives. Stir everything well, cover the casserole with a lid and cook in the bottom of the oven for about 60-75 minutes or until the rabbit legs are tender. Taste and season with a little more salt and pepper, if necessary and garnish with chopped parsley just before serving.