Serves: 4-6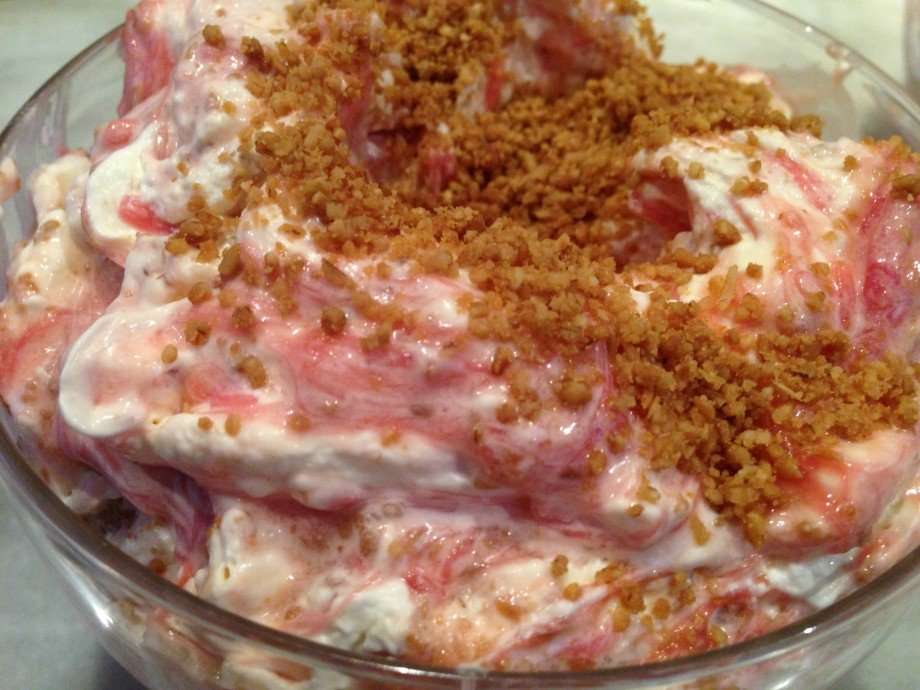 In honour of Burns Night I propose a bit of a twist on a classic Scottish pud. Purists may baulk at the changes but I am prepared to defend my choice of ingredients. It seemed pointless (and expensive) to use raspberries when they are out of season and the new season, home-grown forced rhubarb is in the shops. Pinhead oatmeal is readily available up here north of the border but if you can't find it you can whizz up rolled oats in a food processor. Feel free to add more whisky to the cream if you like a drop of the hard stuff.
Ingredients
25g unsalted butter
25g soft light muscovado sugar
90g pinhead oatmeal (see introduction)
350g rhubarb, washed and roughly chopped
100g heather honey –or a honey of your choice
500ml double cream
3 tablespoons whisky
Method
Heat the oven to 200˚c, fan oven 180˚c, mark 6. Melt the butter and sugar in a saucepan and stir in the oatmeal. Stir well to coat the oatmeal then tip out on to a baking tray and spread it out evenly. Bake for about 10-12 minutes, giving the oatmeal a stir halfway through cooking. The oatmeal should be a deep golden colour and smell toasted. Leave to cool.
Place the rhubarb and honey in a saucepan and cook over a gentle heat until the rhubarb is soft, about 8-10 minutes. Leave to cool.
Pour the cream into a large bowl and whip to very soft peaks-it will firm up when the other ingredients are added. Fold in the whisky and lightly fold in the rhubarb and ¾ of the oatmeal. Don't overwork it- you want a ripple effect through the cream. Spoon into a serving bowl and sprinkle over the remaining oatmeal. Chill until ready to serve.