Serves: 6-8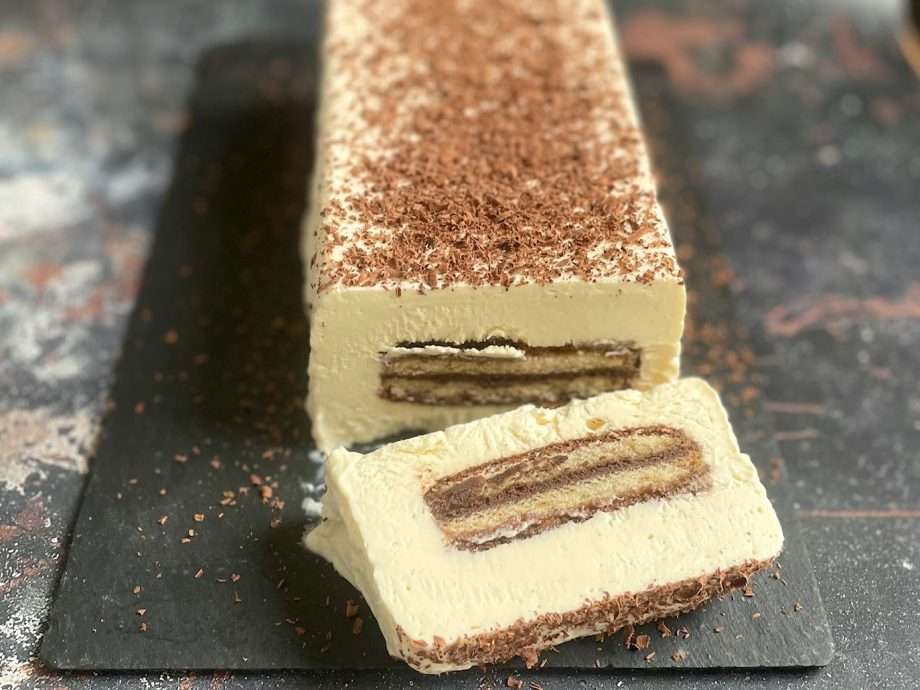 Not being much of a pastry chef I do love a pudding that comes together quickly and can be made in advance so all you have to do is lift it out of the freezer and turn on to a plate. I came across the little Balconi Trancetto Cacao squares in Morrisons but, after a brief internet search I think Iceland sell them as well as Tesco. If you can't find them you can use the usual sponge fingers but I would sprinkle a little grated chocolate over the soaked fingers so you get a similar chocolate layer in the cake. Allow 20-30 minutes for the cake to soften at room temperature-it holds its shape pretty well but will be difficult to slice neatly if much softer.
Ingredients
250g pot mascarpone
397g tin sweetened condensed milk
300ml double cream
2 teaspoons vanilla extract
2 teaspoons espresso coffee powder mixed with 50ml hot water
70ml Marsala
5 Balconi Trancetto Cacao sponges (see intro)
Grated chocolate for decoration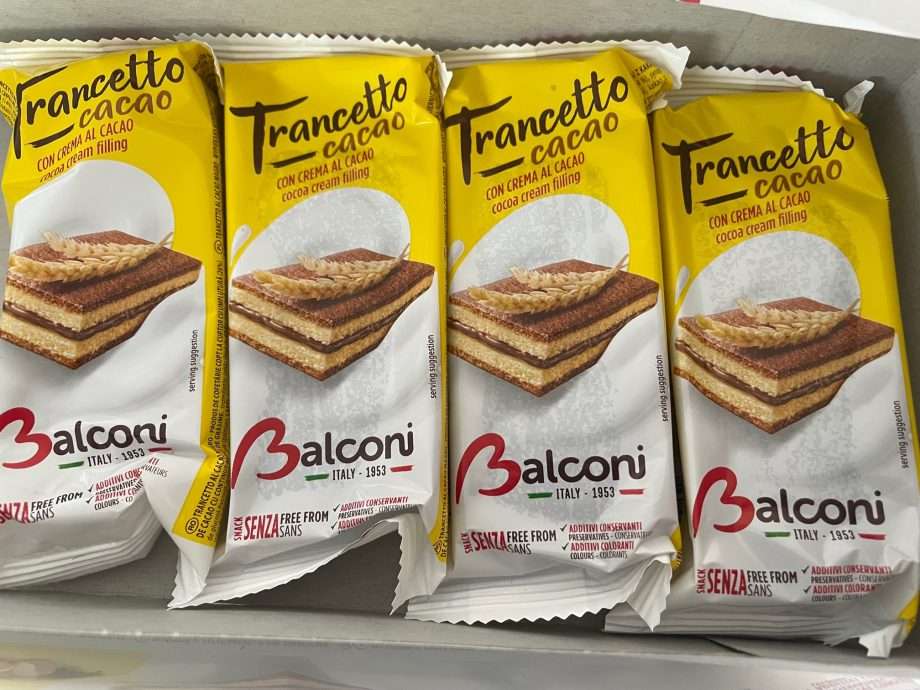 Method
Sprinkle a little water into a 1.5l (3lb) loaf tin, tip up to remove any excess water and line with cling film. Put the mascarpone in a large mixing bowl and gently beat to loosen the cheese. Add the sweetened condensed milk, double cream and vanilla extract and whisk until the mixture thickens enough so it holds its shape. Spoon half into the base of the loaf tin and spread to the edges.
Mix the espresso with the Marsala in a small shallow dish and quickly dip a sponge on both sides into the liquid. Place on top of the mascarpone mix in the loaf tin. Repeat with the remaining sponges so you have a layer of sponge. Spoon the remaining mascarpone mix over the sponges and level the surface. Cover with cling film and freeze overnight.
About 20-30 minutes before serving unwrap the frozen tiramisu and turn out on to a serving dish. Sprinkle with chocolate and cut into slices.