Serves: 2-4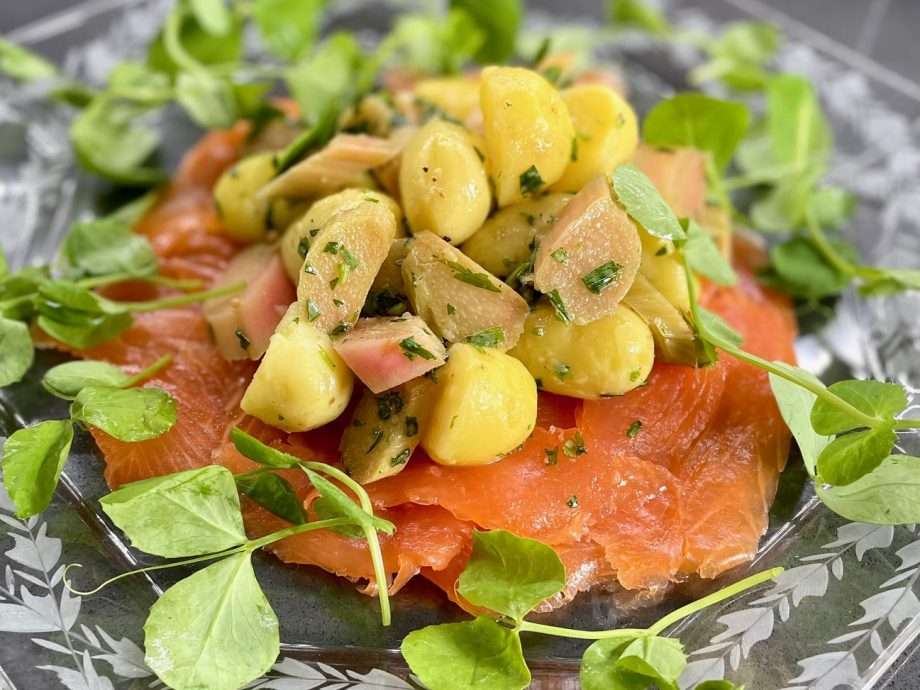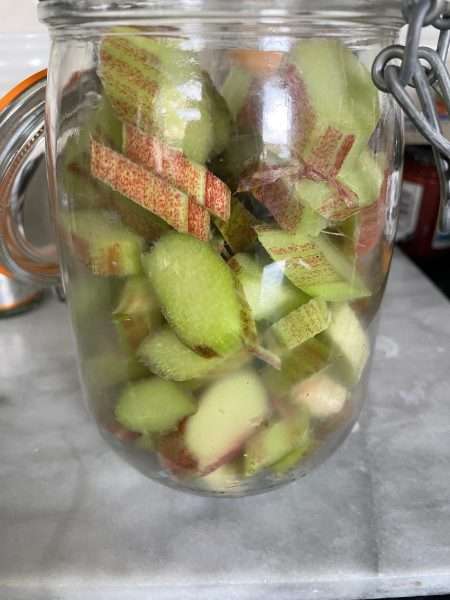 On a recent trip to New York one of the standout dinner dishes was a pickled rhubarb salad. Mine is slightly different, crunchier to provide a bit of texture and served with a potato and tarragon salad and some oily smoked fish-here smoked trout-although flaked smoked mackerel would be a more than adequate stand-in. It'll serve two as a main course or four as a starter. You may have some rhubarb left over but it'll keep for a couple of weeks in the fridge.
Ingredients
400g (about three sticks) rhubarb, trimmed and cut into 3mm thick slices
230ml white wine vinegar
175g caster sugar
1 tablespoon fennel seeds
1 tablespoon coriander seeds
1 tablespoon black peppercorns
½ tablespoon mustard seeds
2 star anise
400g baby new potatoes, halved or quartered if large
3 tablespoons extra-virgin olive oil
2 tablespoons finely chopped fresh tarragon
250g smoked trout
To serve Pea shoots
Method
Pack the rhubarb into a large kilner jar. Put the vinegar, sugar and all the spices in a saucepan and add 70ml water. Warm over a moderate heat, stirring to dissolve the sugar and bring to the boil. Pour over the rhubarb and press the fruit down to make sure the slices are covered by the pickling liquor. Leave to cool then secure the lid and refrigerate overnight.
The next day put the potatoes in a saucepan of salted water and bring to the boil. Turn the heat down and simmer the potatoes until cooked through-about 15 minutes. Drain and return to the pan. Spoon over 3 tablespoons of the pickling liquor and the olive oil. Cover the pan with a lid and leave the potatoes until cold. I prefer to peel the potato skins but it is not obligatory.
Add 125g pickled rhubarb to the potatoes and stir in the tarragon. Season with salt and ground black pepper. Arrange the salmon on a plate and spoon over the rhubarb and potatoes. Scatter over some pea shoots and serve.